FitFlop Women's New Footwear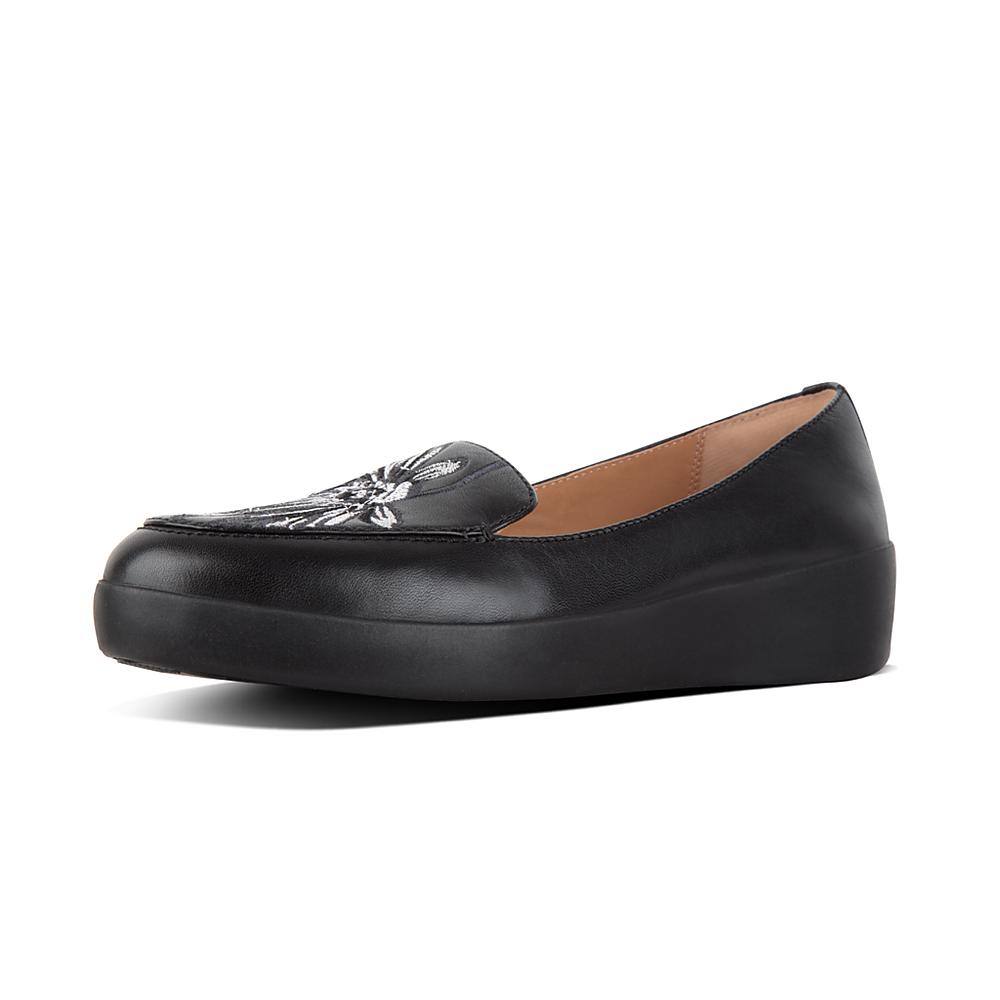 These look like loafers, but feel like your favourite pair of sneakers. our superbly cushioned Sneakerloafer™ blends classic shoe tailoring with sporty ergonomics for a winning combination of unbelievable comfort under laid-back everyday chic! This season features daisy-stitch embroidery on the upper. We predict a hit!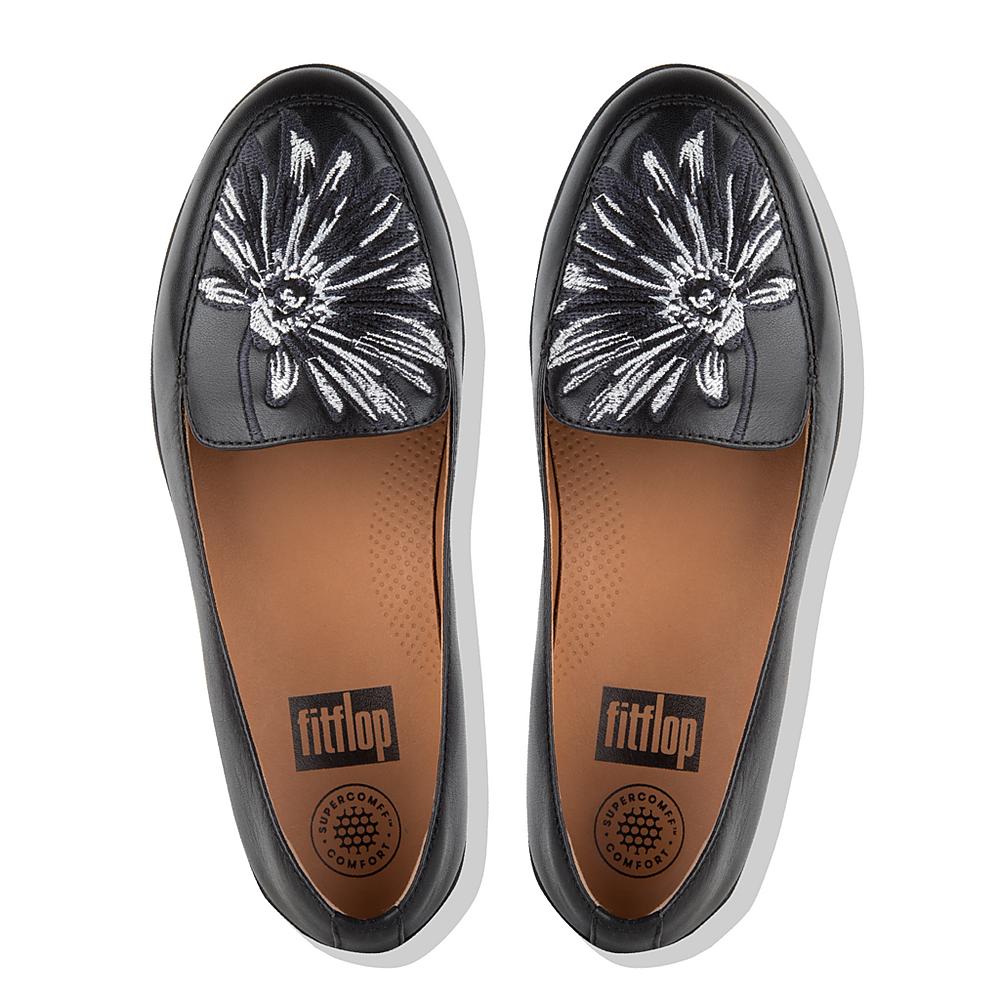 on our all-day-cushioning SupercomFF™ midsoles
average (width) fit
APMA* Seal of Acceptance, for footwear found to promote good foot health
amazingly comfortable ergonomic loafers
soft leather upper with daisy-stitch embroidery
leather lining and footbed
seamless built-in arch contour
ultra-lightweight sole with hard-wearing slip-resistant rubber pods
Supercosy with an edge. our new winter booties combine modern lines and sporty looking soles with a ruched collar for a laid-back look. Featuring an inside zip for easy on/off and our cushioned, slimline SupercomFF™ midsoles, they're a great way to inject street style into your cold-weather wardrobe.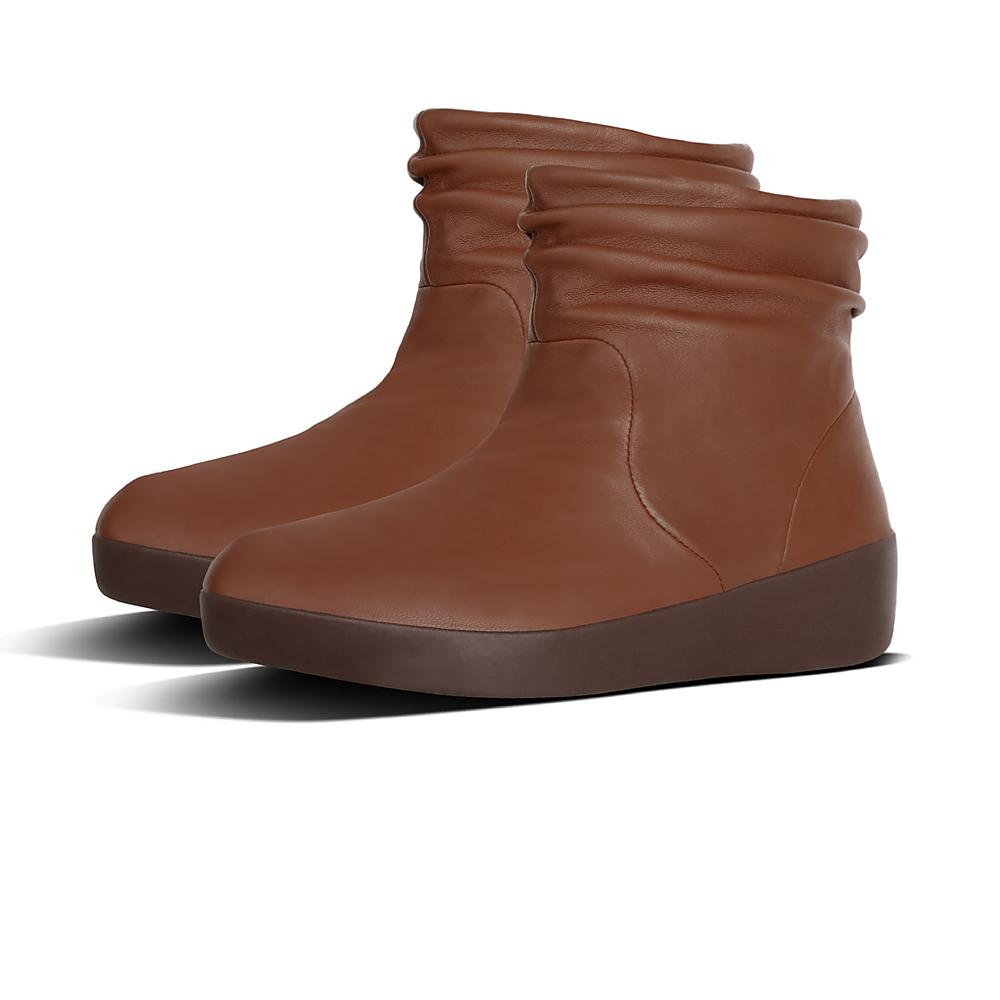 on our unbeatable all-day-cushioning SupercomFF midsoles
average (width) fit
APMA* Seal of Acceptance, for footwear found to promote good foot health
ergonomically engineered, supercomfortable boots
leather upper with ruched collar
microfibre-lining and leather footbed
inside zip for easy on/off
slip-resistant rubber outsole with hard-wearing pods
---